SCARTS - Stock Car Auto Racing on Turbo Sliders - will return for its sixth season this March 18th. SCARTS runs two seperates series simultaneously throughout the year: the Full Throttle Cup Series (our primary series which runs on Sundays at 5pm ET) and the Rising Star Series (our developmental series running on Wednesdays at 3pm ET).
SCARTS has a reputation of being the 'oval series' here on Turbo Sliders - but we have broadened our road course roots this past offseason in the Turbocharged Series and have decided to implement more of that road racing throughout the upcoming year.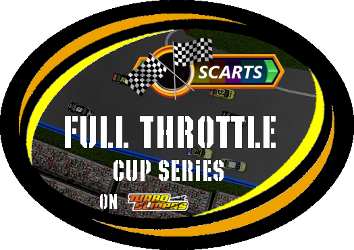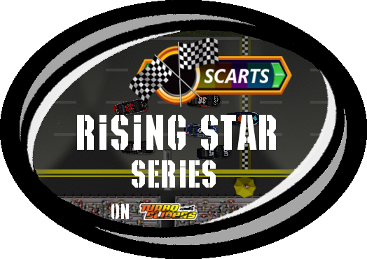 ______________________________
SPEEDWEEKS
On March 18th, we will begin our Daytona Speedweeks with a group Preseason Test at Daytona International Speedway with the new 2012 SCARTS Full Throttle Cup cars. There will be a 50 lap testing session followed by a short 60 lap race with a 10 lap ghost qualification format preceding it.
That race is for fun only as we will run our first 'official' event on the Wednesday after (March 21st), the 2012 edition of the SCARTS Shootout. That race will be 75 laps and be used as a race to set the field for our annual Daytona 500 set for Sunday April 1st at 5pm ET.
You can watch the entire SCARTS Shootout from last year complete with commentary by Shyguy on his SlidersTV channel - here are the links.
Part 1:
http://www.youtube.com/watch?v=83E6SDBT ... re=related
Part 2:
http://www.youtube.com/watch?v=w_NsmYf9 ... re=related
Part 3:
http://www.youtube.com/watch?v=Tiab27yzBDA
______________________________________
REGISTRATION
If you are interested in joining us this season for SCARTS, please visit our forum -
http://turboscarts.darkbb.com
As of now, you can register yourself into the SCARTS Full Throttle Cup Series to reserve a car number for the year. Rising Star will open shortly once I get a confirmed car listing from our car designer, DerekE.
_______________________________________
SCHEDULE
Full Throttle Cup:
http://turboscarts.darkbb.com/t359-2012 ... p-schedule
Rising Star Series:
http://turboscarts.darkbb.com/t364-2012 ... s-schedule
_______________________________________
IMAGES