SCARTS - Stock Car Auto Racing on Turbo Sliders

SCARTS is entering it's seventh season on Turbo Sliders and is approaching its fifth anniversary this summer. We had a thrilling championship battle between Lanz and JonnO last season, a title won by JonnO by ONE POINT over Lanz in the season finale race at Homestead.
SCARTS closely mirrors the format of NASCAR. The cars we use resemble the paint schemes seen in NASCAR this season and have been updated to mimic the new Gen-6 car introduced this year. Our new car has improved acceleration and braking to help assist in making passes on the racetrack.
Some pics of the new 2013 Gen-6 cars: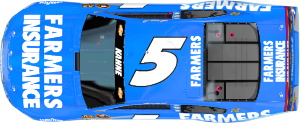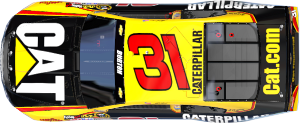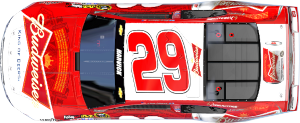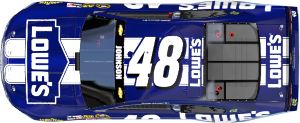 The whole point of this league to is promote close proximity racing with alot of passes for position, evening the playing field as much as possible for any new player to be able to challenge the seasoned veterans competitively. One key way we do that is to implement banked turns to allow drivers to use more of the racetrack instead of hogging the shortest way around the track all of the time. THAT is boring racing! Such implementation mixes the racing up and brings the oval tracks to life! Passing = Fun in SCARTS! NOT domination.
In terms of race tracks, we run on many of the NASCAR ovals such as Charlotte, Pocono, Indianapolis, Daytona, and Phoenix. We don't just oval race either guys....we run five or six road races a season as well - tracks like Road America, Sonoma, Brands Hatch, and even the new Circuit of the Americas which may be released later this year.
RACING FORMAT
===========
Since SCARTS imitates NASCAR, we also imitate the rules. Due to lower laptimes than most are used to in Turbo Sliders (being ovals most of the time), caution flags are thrown by a race administrator to slow the field down if a wreck endangers any of the field. This caution period can be used to spice up race strategy as pitting is allowed once the admin opens it to take on fuel, tires, or both. You have the option to not pit so you can gain track position for the ensuing green flag restart. The field will rebunch up and the green flag will fly once again and strategy sets in. The cautions are not meant to be annoying, rather provide a way to master plan your whole race strategy - Do I want to have plenty of fuel and new tires but be back in the pack, or do I want to be out front leading with less tires and fuel? Race strategy can be quite epic.
Points are scored following each race with a bonus point being added to the driver that leads the most laps in the race as well as one point to any driver that leads 10% of the scheduled lap distance. Races may seem long but there is plenty to race for throughout the race to strategize and get your 10% led for a bonus.
SERIES STARTS MARCH 17th!
===================
March 17th kicks off the new SCARTS Full Throttle Cup Series season at Daytona International Speedway (22:00 GMT). Daytona is built to imitate a 'drafting race' even though drafting is not a feature in the TS engine. Lanes are slightly boosted around the entire racetrack the higher you run on the track to always make it possible to set up and complete passes on the track. If you think this track is the 'Arena' track, you are badly mistaken. This race on Sunday will be posted onto SlidersTV as have the past two years. You can view 2012's SCARTS Shootout (courtesy of Shyguy and SlidersTV) from the links below:
PART 1:
http://www.youtube.com/watch?v=DTcvk9TB ... ults_video
PART 2:
http://www.youtube.com/watch?v=GTS5Kmb_ ... ults_video
PART 3:
http://www.youtube.com/watch?v=-J8pvwOB ... ults_video
PART 4:
http://www.youtube.com/watch?v=VlfcPFyY ... 2E36811428
OUR SITE:
=======
Cars are being reserved fast for this year. Please reserve your ride as soon as possible so you can get the car you want to drive!
Visit
http://turboscarts.darkbb.com
to register and explore our site. It's our fifth anniversary and the racing will only continue to improve!
We're proud to bring forth this unique style of racing to the Turbo Sliders community - we always welcome new players!
Cars and tracks for 2013 are now up for download on our site! The Sprint Cup Series cars are all ready (known as Full Throttle Cup cars), with Nationwide Cars to be released shortly (Rising Star cars)!