We had a vote on the SCARTS Racing website about a racetime, and it was finalized...so I apologize for late notice, but I'm looking for some veterans from Turbo Sliders to race in our SCARTS event at Infineon at 5pm EST on Tuesday (GMT - 4:00).
We raced this track last year with Mike Nike and iBlaze, but now it has been souped up with more detail and numbered pitstalls.
The race Tuesday will be 70 laps, and the Cup race the following day will be Wednesday at 7pm EST, but possibly earlier upon discussion with league members. I will keep you posted on here.
Here are some pictures of the new track...(still being finished before I post a download link, but it can be downloaded in server)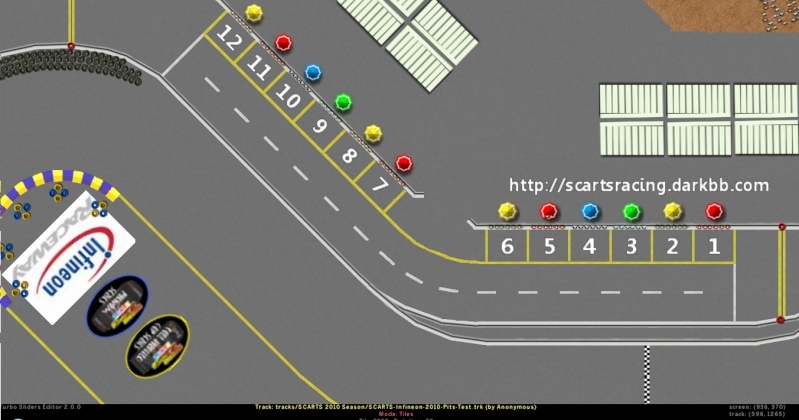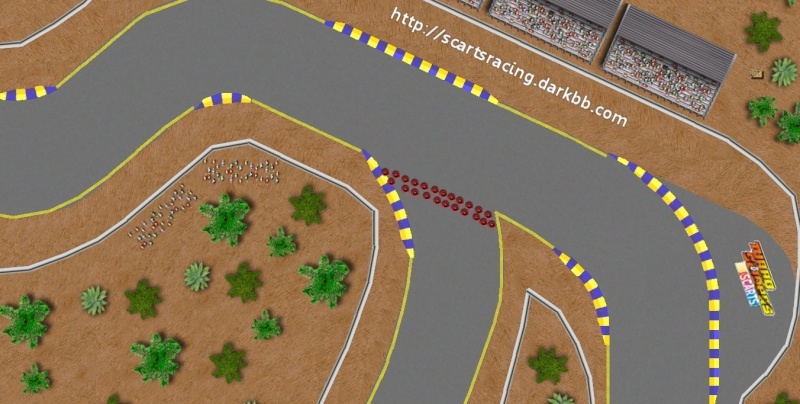 I am planning on making the rumble strips along the course bouncable to add more challenge to the race. I am finishing with that testing now and hope to have it as a feature in the race tomorrow.
All files will be downloadable from the server, but for now here is a link to the cars we will be using:
http://www.mediafire.com/?ywtykmuw2oi
We will be using rules, but I will be present as a spectator to admistrate the event...it will go smoothly.